Your case carries and charges your IQbuds2 MAX.
Your case provides you with the convenience of charging your IQbuds2 MAX when you are out and about.
You can charge your case via the USB cable connected to a USB power source (wall charger, computer, etc.) The case has lights that indicate different states, please see below: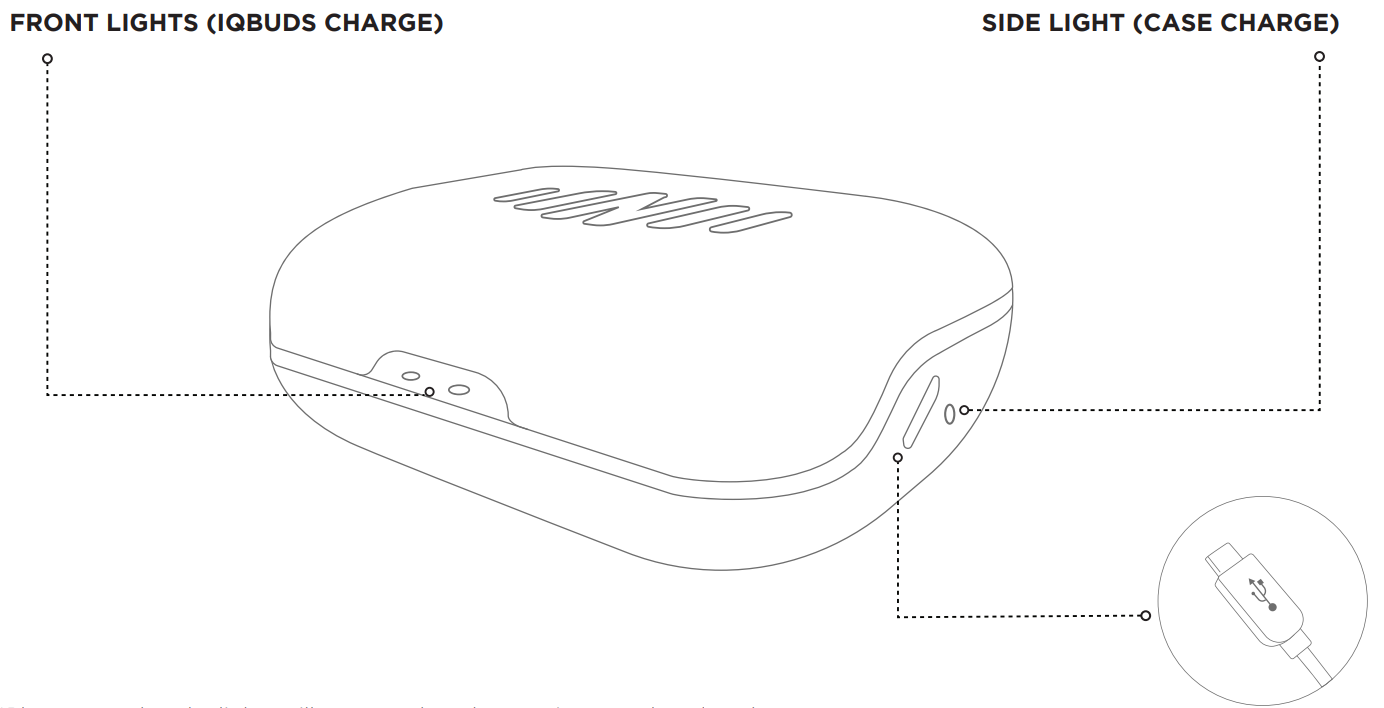 *Please note that the lights will turn on when the case is opened or closed. The lights will then turn off after a few seconds for battery efficiency.
*Your IQbuds2 MAX will need to be in the case for the front lights to activate.
What Do These Lights Mean?
Front Lights
(IQbuds2 MAX Charge)
Side Light
(Case Charge)

Side Light (Case Charge)(Plugged in with USB cable)

IQbuds2 MAX is Charged

Your case holds more than 1 full charge for your IQbuds

(battery is over 40%)

Case is Charged
IQbuds2 MAX is Charging
Your case holds less than 1 full charge for your IQbuds (battery is under 40%)
Case is Charging
For a printable version of this guide, and more information on getting started please see our Quick Start Guide.